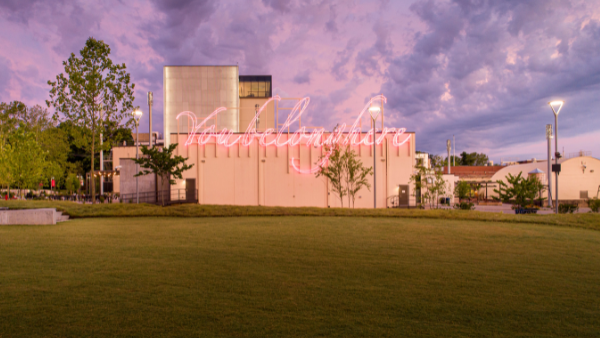 Bentonville, Arkansas, located in the northwest corner of the state, is an art lover's dream destination. Bentonville has something for everyone, with a thriving arts community and plenty of things to do and see.
Last fall, when my husband and I were planning to travel between Eureka Springs, Arkansas, and Pawhuska, Oklahoma, I looked on the map for a place between the two to spend the night. I had always wanted to visit the Walmart Museum, so I decided Bentonville would be our stop.
Wow, were we in for a surprise. Bentonville is a small town that makes a big impression with all kinds of neat things to see and do. Yes, it is the Walmart Headquarters and home of Sam Walton, but did you know it is the Mountain Bike Capital of the World, or that Bentonville has one of the most famous art museums in the country?
Posted by Robin O'Neal Smith, Travel Awaits on July 20, 2022