Updated for 2022- As a self proclaimed Southern Ambassador, I'm embarrassed to admit that just a few years ago, I knew very little about the state of Arkansas. Any first hand knowledge I had, was just from driving through the state. So, when I was invited to visit Bentonville I jumped at the opportunity to learn more about the area. I found out that Bentonville is a wonderful community. It's got a charming small town vibe with big city activities, perfect for families and couples. Honestly, there's a lot of reasons to visit Bentonville but here's 5 good ones to get you started.
Reason #1 to Visit Bentonville: Delicious Food
If you didn't already know, Bentonville is home to Walmart's corporate offices. As a result of doing business with vendors and people from all over the world, the community is bound to be influenced. One of the first things I noticed in Bentonville was the diversity of food choices.
Indian, Thai, Vietnamese, Greek and Salvadorian, are just a few of the different cuisines I saw. You want ramen? You got it. Have a taste for arepas? You can get them too. For a Southern town of less than fifty thousand, there are tons of food choices that even many larger cities don't have.
Unique Restaurants
Two of the restaurants at which I had the pleasure of dining, have James Beard nominated chefs. The Preacher's Son and The Hive turned out to be two of the best meals I've ever had. Who wouldn't enjoy eating a meal in a church built in 1904 that's now a restaurant? Or a restaurant in a hotel that has it's own museum AND serves cotton candy for dessert? If those aren't reasons to visit Bentonville, then I don't know what is.

Community Spaces
One of the best ways to create community is to create spaces where the community can actually get together and enjoy where they live. Bentonville is full of these kinds of places. One of these spaces is the 8th Street Market. Housed in what was once a Tyson Chicken plant, there's now a community focused food hub. Restaurants, shopping, and even a brewery, all under one roof. The space was designed for a weekly farmer's market.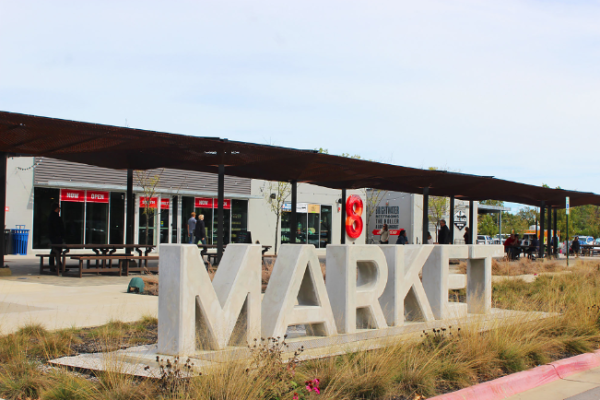 Culinary Training
With so much growth in the area, there's a huge need for chefs and food industry workers. Just like they do for everything else, Bentonville met this challenge head on and created Brightwater: A center for the study of food. Located in the same 8th Market building, the culinary school is a division of Northwest Arkansas Community College. They offer training in culinary nutrition, artisanal food, beverage management and food entrepreneurship.
The best part is anyone can take a class. Individuals, students and professionals can get the training they want or need. To give their chefs in training experience, Brightwater caters events on site and works closely with the restaurants in the market. They even have a hydroponic greenhouse and grow a lot of their own food. The focus on local and seasonal food teaches students that what goes into the kitchen is just as important as what comes out.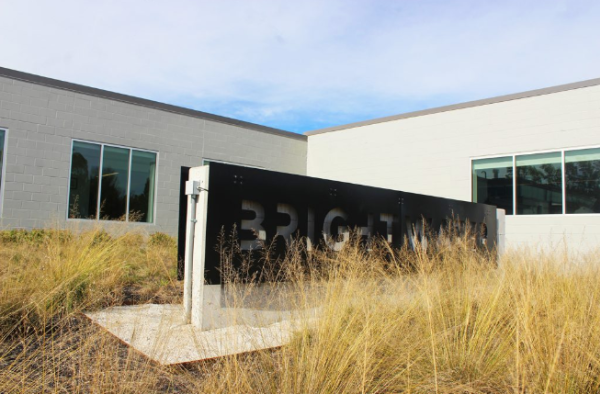 Written by Lori Blalock. Published by News Explorer on August 29th, 2022.