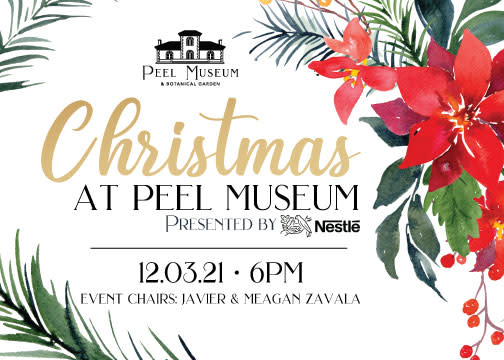 Written by Cara Cox
We are excited to announce Christmas at Peel Mansion! On Friday, December 3 at 6 p.m., get into the Christmas spirit with live performances, food and drinks. The NWA Ballet Theatre, TheatreSquared, and the Bentonville West High School Choir will host performances. Food will be catered by Ropeswing and Chef Travis McConnell. 
This event is for guests 21 years of age or older. Enjoy specialty cocktails in a Christmas wonderland. This is a one-of-a-kind holiday experience for you to enjoy with the people you love. Have a night of pure fun, and join us at the Peel Mansion for a Christmas tradition! 
CLICK HERE for more information and to purchase a ticket.