BREAKING NEWS!! Coler Mountain Bike Preserve in Bentonville, Arkansas, is open to the public! We've been excited about this for a while now and can't wait for you to experience it. Great news for our locals and our visitors who love to ride bikes, camp, and enjoy relaxing outdoor fun! 
Here's what you need to know before booking!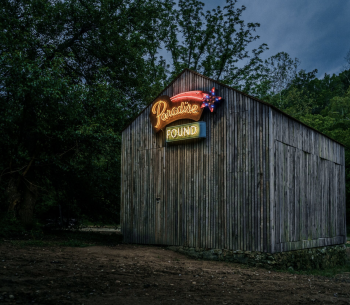 Camping at Coler is dry, primitive camping. The Campsites are tent platforms in the heart of the Preserve nestled along the trails and near downtown Bentonville, Arkansas. Year-around availability is available.  
The Campsites feature eight small elevated tent 9′ by 9′ platforms, eight large elevated tent platforms that are approximately 12' x 12' plus one large ADA campsite (with adjacent parking), and five camper van (Class B) parking spots.  As the campsites are elevated platforms, no tent stakes are needed, but extra cords are recommended to secure your tent to the cleat tie-downs.
The Campground has modern restrooms with hot showers. There is also a bike wash and repair station, a water bottle refill station, and a community fire pit.  However, as the Campsites are dry and primitive in nature, there are no water, sewer, or electrical hook-ups or WI-FI service. In addition, the only cooking permitted is portable, propane gas grills; please no charcoal or wood burning grills. There are eight hammock stands dispersed throughout the Campground available to campers on a first come, first serve basis.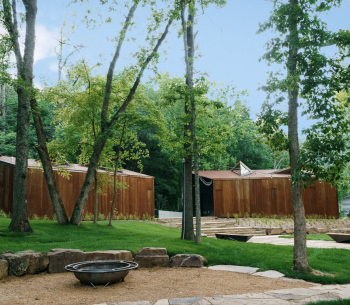 Only paid and registered campers are permitted within the campgrounds. Parking is limited, and there are no motorized vehicles allowed in the campgrounds.
Pricing: Nightly rates: $15 small tent platforms, $25 large tent platforms, $30 camper van spots.
Maximum 14-day stay and a 2-day weekend minimum stay.
Are you ready!? 
- Book your camping you're camping reservations HERE
- Map of Coler Campsites HERE
- Find your Coler Mountain Bike Preserve trail map HERE, or contact info@peelcompton.org.
- Things to do on and off the trails in Bentonville, Arkansas HERE