Enjoy Enchanting Views at Cristal Bridges Museum of American Art's "North Forest Lights" This Fall and Winter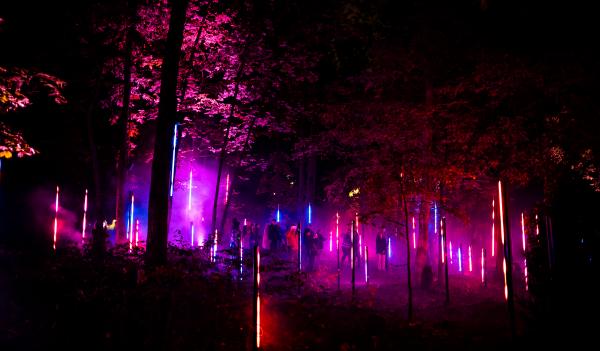 Written by Cara Cox
Come experience the Crystal Bridges Museum of American Art's North Forest Light exhibit, where the forest comes to life through sound, light, and special effects! Five different installations will come to life through your walk. The Crystal Grove, Forest Frequencies, The Hearth, Whispering Tree, and Memory of Water. Fall is the perfect time for family and friends to go out and enjoy nature, and there is no better place to do that than in Bentonville, AR. This exhibit is open at night to give you a unique encounter with art, activating all your senses. There is no age limit or requirement, anyone and everyone are welcome! Visitors can enjoy North Forest Lights now through January 2, 2022.
Learn more about the creative process behind North Forest Lights here.
Admission
Kids under 6: FREE
Youth 7-18: $10
Adults: $22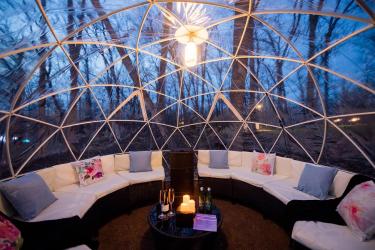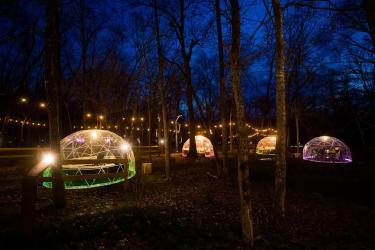 Upgrade your visit with the North Forest Snow Globe Experience. North Forest Snow Globe Experience includes two and a half hours inside a private and furnished snow globe, VIP entry into North Forest Lights, and a food and beverage package including sweet and savory culinary options, hand-crafted cocktails, beer, wine, and warm beverage favorites. More information can be found here.