Photo by The HUB Bike Lounge
Written by Cara Cox
Photos by Erin Dalton
Coffee is good in general, but coffee in Bentonville, Arkansas is amazing! When visiting our city you'll find all sorts of delicious local coffee in cool spaces that bring people together.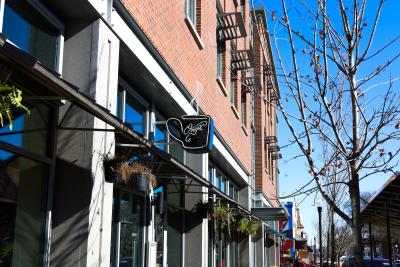 Onyx Coffee Lab offers seasonal and signature coffee, as well as other specialty drinks. Onyx is a great place to sit down and relax or to catch up on some work. Grab an Onyx Delight, hot or iced, which includes honey, cinnamon, vanilla, espresso, and milk. Customize any drink to make it your own!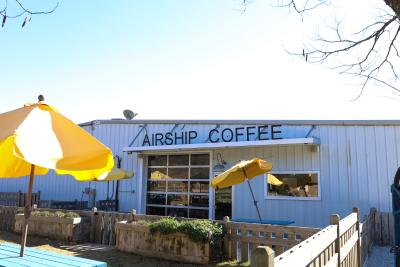 Airship Coffee strives to give people the experience of good coffee and dining while enjoying the outdoors. Located around the corner from the 8th Street Market and the Momentary, you can bike, walk, or drive to Airship while enjoying the beautiful scenery of Bentonville!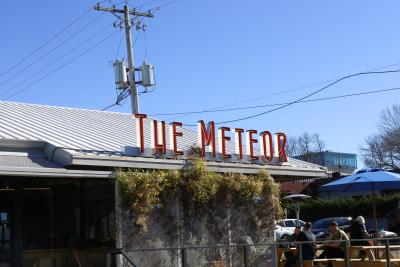 The Meteor Cafe combines the love of bikes, coffee, food, and beer. Founded in October 2019 as part of the complete renovation of a mid-century building in Austin, Texas, the Meteor recently opened its second location in Bentonville, Arkansas - a fast-growing mecca for bikes, food, and art - all the things the Meteor Cafe loves to share with you!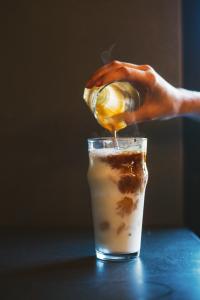 The HUB Bike lounge is known around town as the perfect spot for cyclists to either fuel up before a ride or splurge on a little something special after their ride. In addition to food, beer, wine, and cocktails, The HUB Bike Lounge also offers tons of coffee drinks like cappuccinos, cortados, cold brew, and more.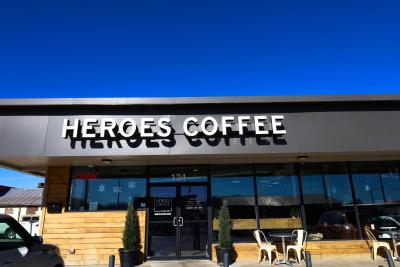 Heroes Coffee's mission is "Wake up. Do good. Repeat." This is a great place to have a meeting or just relax with your favorite drink!
Hype Coffee is a drive through truck. It is convenient and delicious! Want to completely customize your drink? Hype coffee has you covered with loads of healthy alternatives to choose from.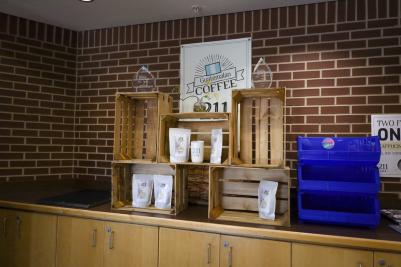 The 211 Cafe is located in Bentonville's Public Library. Coffee and food goes perfect with a good book, so grab your favorites and dive in!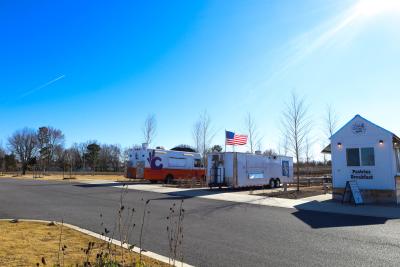 Stopping at Java Dude's is a must when roaming around one of Bentonville's newest additions, Osage Park. Open Friday-Saturday, this hut offers small breakfast bites, teas and smoothies, and signature coffee drinks.
At first glance, The Two Friends Book Store just looks like a cute bookstore, but inside is a cafe that serves pastries, sandwiches, coffee and wine. You can't get more creative than this!